Homenaje para las mujeres de Ciudad Juárez/ Homage to the women of Juárez

Feminicidio en Juárez
The phenomenon of the female homicides in Ciudad Juárez, called in Spanish feminicidio ("feminicide") involves the violent deaths of hundreds of women and girls since 1993 in the northern Mexican region of Ciudad Juárez, Chihuahua, a border city across the Rio Grande from the U.S. city of El Paso, Texas. As of February 27, 2005, the number of murdered women in Ciudad Juarez since 1993 is estimated to be more than 370. A government committee found a similar array of causes for the earlier wave of killings. After surveying 155 killings out of 340 documented between 1993 and 2003, the committee found that roughly half were prompted by motives like robbery and gang wars, while a little more than a third involved sexual assault. The murders of women and girls in Ciudad Juárez since 1993 have received international attention, primarily due to perceived government inaction in preventing violence against women and girls and bringing perpetrators to justice.
I created this piece for a Dia de los Muertos (Day of the Dead) annual exhibition at The National Museum of Mexican Art in Chicago. It was hung as part of a "Tzompantli" (or skull rack, a type of wooden rack or palisade documented in several Mesoamerican civilizations, which was used for the public display of human skulls, typically those of war captives or other sacrificial victims). The main image within the skull is a projection of the Aztec moon goddess, Coyolxauqui. The moon goddess is a very powerful figure within Mesoamerican/Mexica culture. The correlation between Coyolxauqui being brutally dismembered by her brother in the legend is a violence still experienced by the women of Juárez at the hands of men to this day.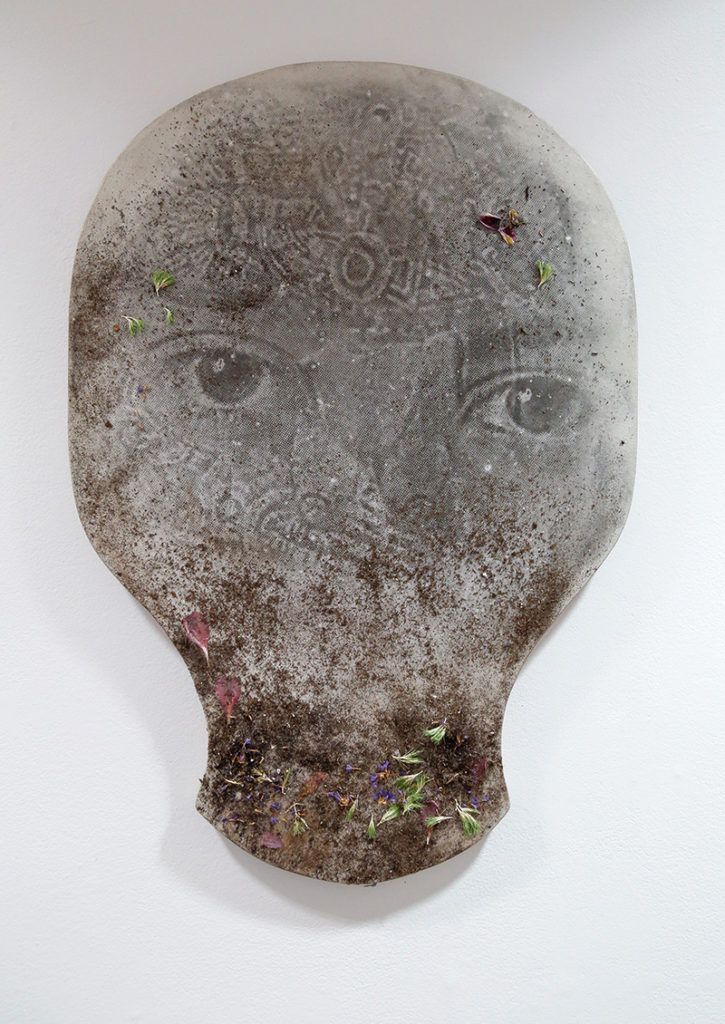 Analú Maria López
Installation view, (Somos) celeste desvanecimiento/ (We are) a fading Celestial, 2016
Transparency projection, liquid photo emulsion, spray paint, dead flowers, hair, earth on medium density fiberboard
30.5 x 21 x 3⁄4 in. 
(77.47 x 53.34 x 1.9 cm)
Photo(s): Lauren Reese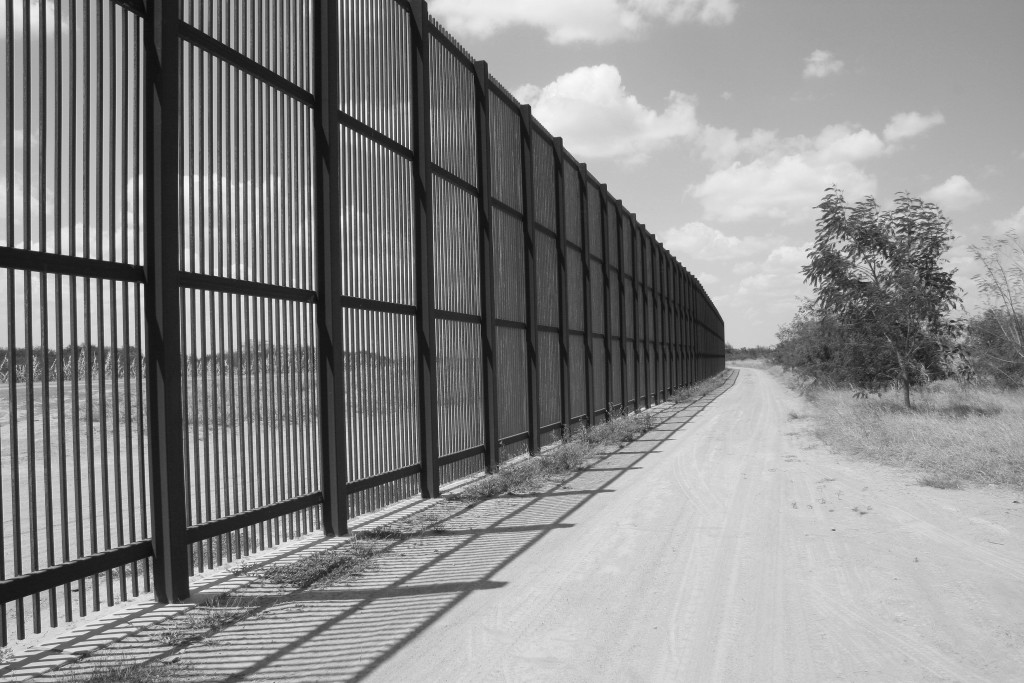 Analú Maria López

Border wall #1, 2016
Archival pigment print
17 x 22 in. (43.2 x 55.8 cm)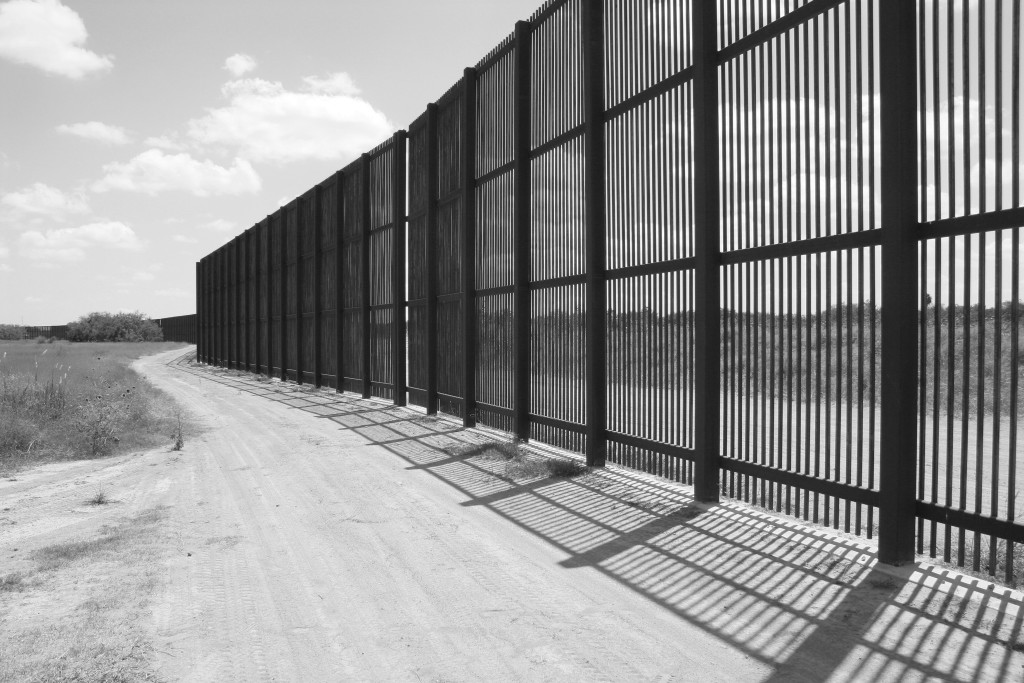 Analú Maria López

Border wall #2, 2016
Archival pigment print
17 x 22 in. (43.2 x 55.8 cm)