Analú López is a Librarian/Archivist, and Photographer living in Chicago. She is a Xicana of Pame (Xi' úi)-Guachichil heritage from the Chichimeca tribes of Mexico.
She holds a Master of Library and Information Sciences with a certificate in Archives and Cultural Heritage Resources and Services from Dominican University and a Bachelor of Arts in Photography with a minor in Latin-American Studies from Columbia College Chicago. Currently, she works at the Newberry Library of Chicago as the Ayer Indigenous Studies Librarian-in-Residence.
Interested in underrepresented narratives dealing with identity and decolonization she writes and creates photographic-based projects exploring these topics. Her photographic work ranges from social documentary to digital manipulations and photographic essays with intimate portraits. She has participated in a number of solo and group exhibitions in Chicago, Texas, and Mexico.
Tlasojkamati momawitsotsin/Thank you/Gracias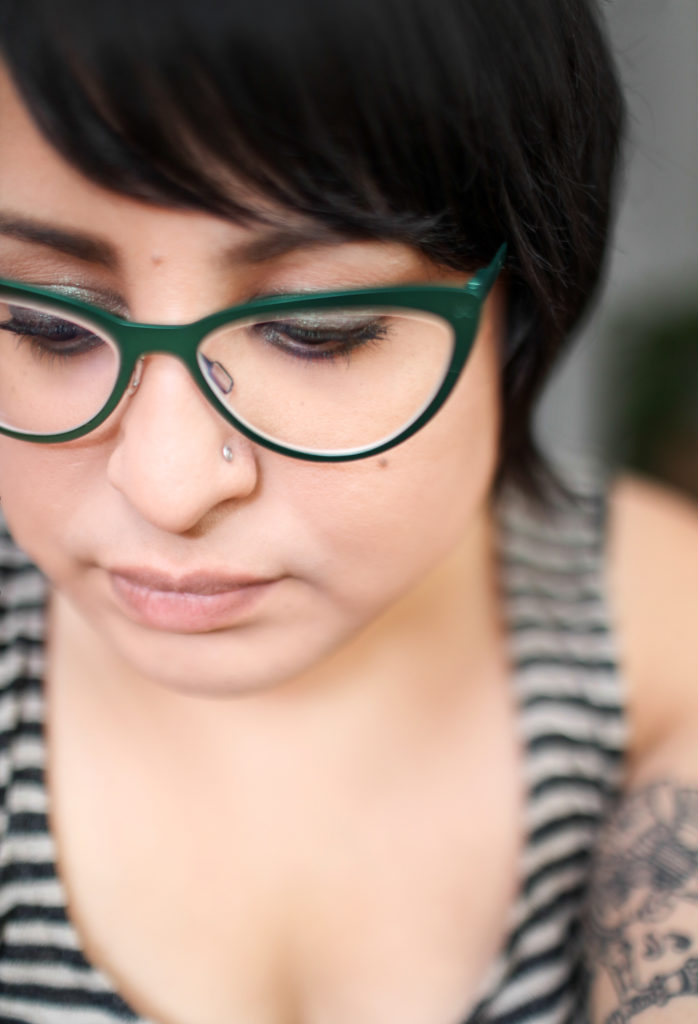 Analú López es una Bibliotecaria/Archivera y Fotógrafa residiendo en Chicago. Ella es una Xicana de Pame (Xi'úi) -Guachichil herencia de las tribus Chichimecas de México.
Tiene una Maestría en Bibliotecología y Ciencia de la Información con un certificado en Archivos y Recursos y Servicios de Patrimonio Cultural de Dominican University y una Licenciatura en Fotografía con una especialización en Estudios Latinoamericanos de Columbia College Chicago. Actualmente, trabaja en la Biblioteca Newberry de Chicago como Bibliotecaria de Estudios Indígenas para la colección Ayer.
Interesada en narrativas subrepresentadas que se ocupan de la identidad y la descolonización, escribe y crea proyectos fotográficos que exploran estos temas. Su trabajo fotográfico abarca desde documentales sociales hasta manipulaciones digitales y ensayos fotográficos con retratos íntimos. Ha participado en varias exposiciones individuales y grupales en Chicago, Tejas y México.
Tlasojkamati momawitsotsin/Thank you/Gracias